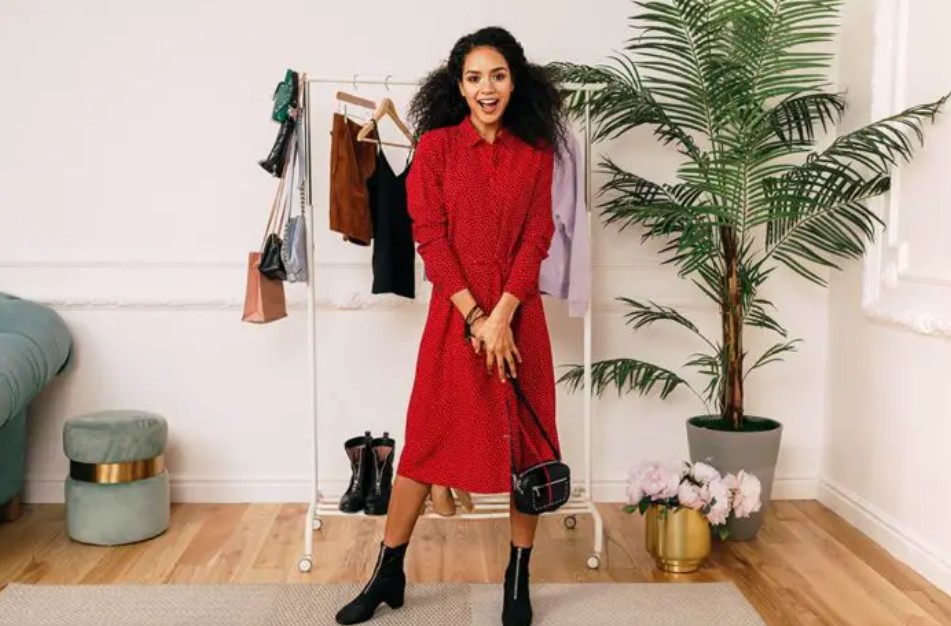 Many women wear the same things every day and end up in a fashion slump, and have no idea how they can revamp their look. Wearing the same thing every day ends up becoming incredibly boring, and leaves women feeling unsatisfied with their looks. However, you don't need to buy a whole new wardrobe and break the bank to elevate your look – by using your existing wardrobe, it just takes a few steps to instantly elevate your everyday outfits. 
Add Accessories
One of the easiest ways in which you can instantly improve a boring or plain outfit is by adding accessories. A few well-themed and well-placed accessories can transform your outfit in minutes! There are many accessories you can invest in that can make your outfits much better, such as bags, belts, bracelets, necklaces and more. For example, if you want to elevate an evening cocktail dress, you could add some vintage earrings and a clutch bag. If you want to make a work suit look more interesting, adding a statement necklace can inject some personality into an otherwise boring outfit. 
Match Similar Colours And Themes
One way to instantly elevate your everyday look is to match clothes by colour scheme and theme. For example, if your outfit looks intentionally put together, you will look much more stylish. You can start doing this by re-organising your wardrobe by colour, and putting them into shade groups. This way, you will be able to see which colours go together and make you look much better. Ensuring your look is cohesive is a great way to enhance your everyday style, so group your clothes by looking at style and brand. By doing this you will be able to match your clothes much better. 
Invest In Quality Items 
No matter your styling abilities, your outfits will look tacky if you're wearing lots of bad, low-quality items. Instead of having a large wardrobe filled with cheap microtrends, instead, invest in a few high-quality clothing items cut in classic styles. For example, buy a long winter coat made in a good material (such as wool) from a high-quality store, instead of buying a lot of different inexpensive coats that will go out of style. If you invest in high-quality clothes, you will always look classy and elegant, and is a great way to elevate your style for when you next go shopping. 
Stay True To Yourself 
One of the best ways to instantly elevate your style is to select clothes that make you feel good. If you feel confident and comfortable in your clothes, you will wear them better, meaning you will instantly look more stylish. Instead of following trend after trend, select clothes that make you feel good. For example, if you like the vintage look, treat yourself to some vintage jewellery and retro-inspired clothes. If you're a fan of athleisure, invest in some sporty gym leggings and some designer trainers. When you feel good in what you wear, you will look and feel amazing, which is more stylish than following random fleeting trends. 
By following some of these steps when you next go shopping, you will be able to instantly elevate your look.
Related Posts